Sarge & The Edwards Twins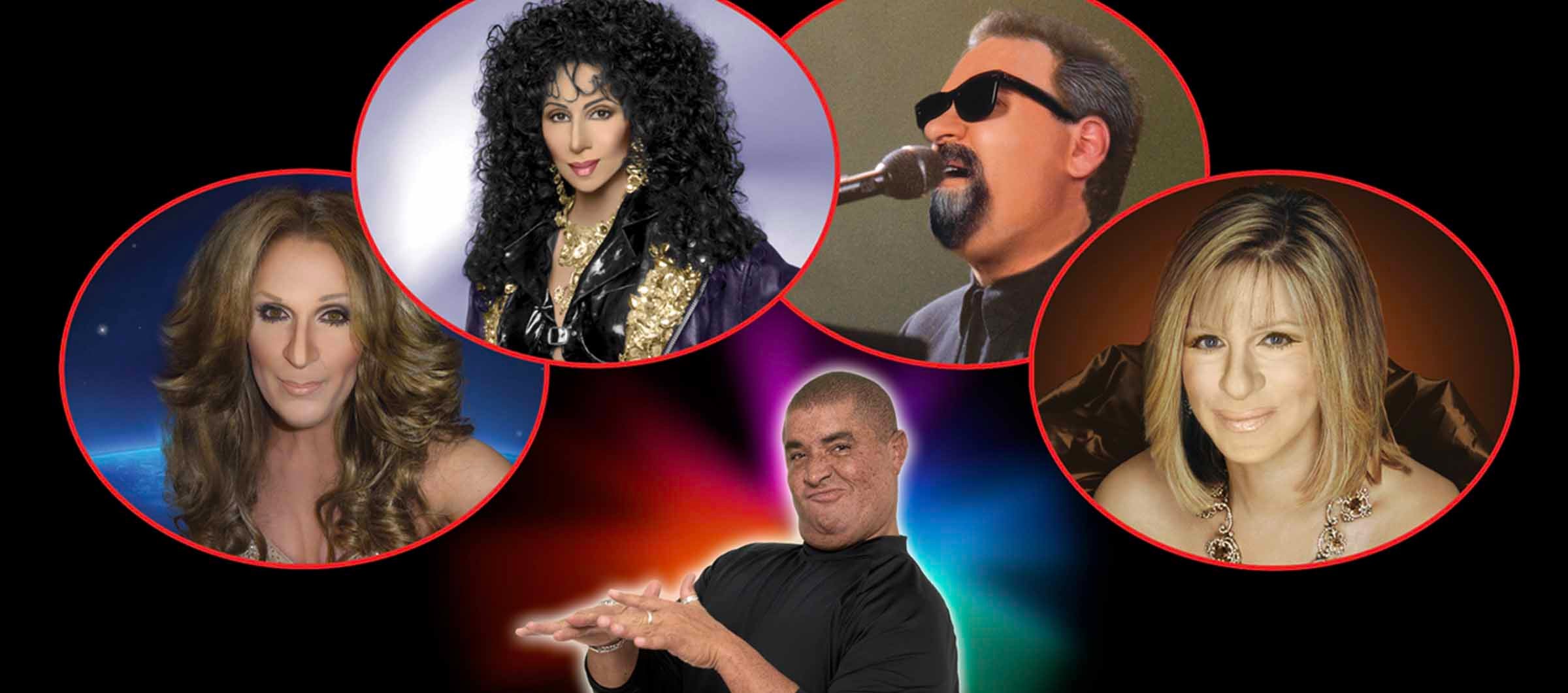 Sarge & The Edwards Twins
Direct from Las Vegas, The Edwards Twins, The Brothers Who Look and Sound Like The Stars, is the Number 1 Identical twin and impersonation show in the world. The most unique show you will ever see. People Magazine Raved, "Flawless vocals & visuals, the Edwards Twins in many ways are better than watching the real thing." -EXTRAORDINARY TALENT!- THE NBC TODAY SHOW
No lip-syncing to the original Stars. To hear and see them go to theedwardstwins.com
Anthony & Eddie Edwards are considered by most of the major newspapers, magazine and TV shows in the country as the most talented twins in the world today. Weather it's playing piano, dancing, acting, singing or doing over 100 impressions of the top super stars in the world, The Edwards Twins will WOW all age groups from 5 years old to 100.
The host of THE NBC TODAY SHOW said,"it's the most phenomenal act I have ever seen in my lifetime."
If you love Vocal impressionists like Rich little or Danny Ganz or shows like La Cage or Legends In Concert, You will love The Edwards Twins and their DEAD ON impressions of Barbra Streisand, Andrea Bocelli Bette Midler, Elton John, Neil Diamond, Billy Joel, Tina Turner, Cher, Rod Stewart, Pavarotti, Diana Ross, Elvis, Stevie Wonder, and Ray Charles just to name a few all in one show. You can see the live at theedwardstwins.com
The Boston Globe amazingly wrote, The Look-a-likes are startling and amazing! These Celebrities illusionists will make you forget that you're watching a pair of identical twins, and make you think you're in Las Vegas watching a night of 100 Stars.
Now in their 20th year, The Edwards twins will be one of the best show you will ever see in your life time.
Sarge is an extraordinary entertainer. A triple threat. A musical piano savant and amazing improvisational comedian and singer.
He is an entertainer who has performed worldwide to adoring audiences. His sidesplitting comedy, touching vocals and stunning display of dexterity as a pianist have wowed crowds for decades.
He is one of the highest energy, multi-talented acts in show business today. Not only a hysterical stand-up comedian, Sarge sings in his own voice and in a dozen others including Harry Connick Jr, Sammy Davis Jr, Lionel Richie and Stevie Wonder. Additionally, his dead on impressions of Marv Albert, Mike Tyson, Kermit the Frog and Gilbert Gottfried leave audiences howling and clamoring for more.
Triple threats who don't dance are hard to find in show business today. With his mix of comedy, singing and piano playing, SARGE is a legitimate triple threat and a rare find.