Phantasmagoria XI "Plague Tales"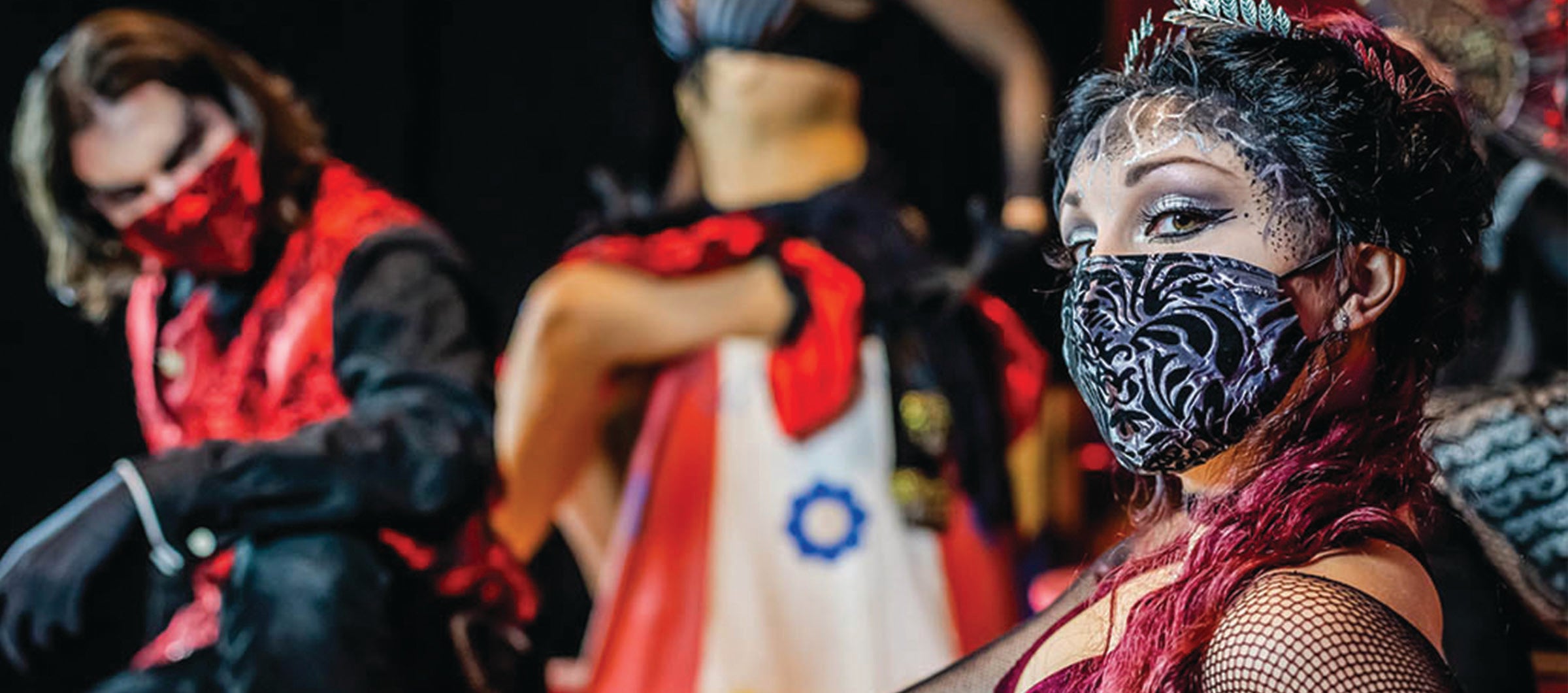 Phantasmagoria XI "Plague Tales"
Streaming online October 29th through November 1st!

Called "One of the most unique theater troupes in the country." by Good Day Atlanta, The brand-new PHANTASMAGORIA XI "Plague Tales" thunders onto the virtual stage with 5 newly told Tales of Terror! Haunted Storytelling, "Phantastical" dance, explosive stage combat, puppetry, projections, Fire Dancing, Aerial arts and much, MUCH more combine to create a tapestry of elegant and whimsically macabre horror!

Join Phantasmagoria's evocative troupe of storytellers, dancers, and chorus as they embark on their all new dark journeys through literary tales of terror, horrific folk stories, legends, and myths. From Edgar Allan Poe to Robert Louis Stevenson, to a mythical Plague Maiden and more this show is sure to set the tone for a truly Phantasmagorical Halloween season!

NOTE: Elements of horror - Recommended for children 8 and up.

Patrons will be emailed an access code approximately 24 hours before show date. Access code for this event will be valid from showtime until 3pm the following day and is limited to one device.
"One of the most unique theater troupes in the country" – Good Day Atlanta
"If I were to write that it was a good performance, I would be making a vast understatement. They were spectacular to state the least. . .I could and would go back to see them again and again." – Nightmare News
"The entire atmosphere changes. You can feel the hairs on the back of your neck standing up as though there is someone right behind you. . .." - Orlando Sentinel
"Phantasmagoria is visually addictive. Once you see it, you can't unsee it."
– Maryland Theatre Guide