MLK Celebration: Motown Magic
Presented by the City of Coral Springs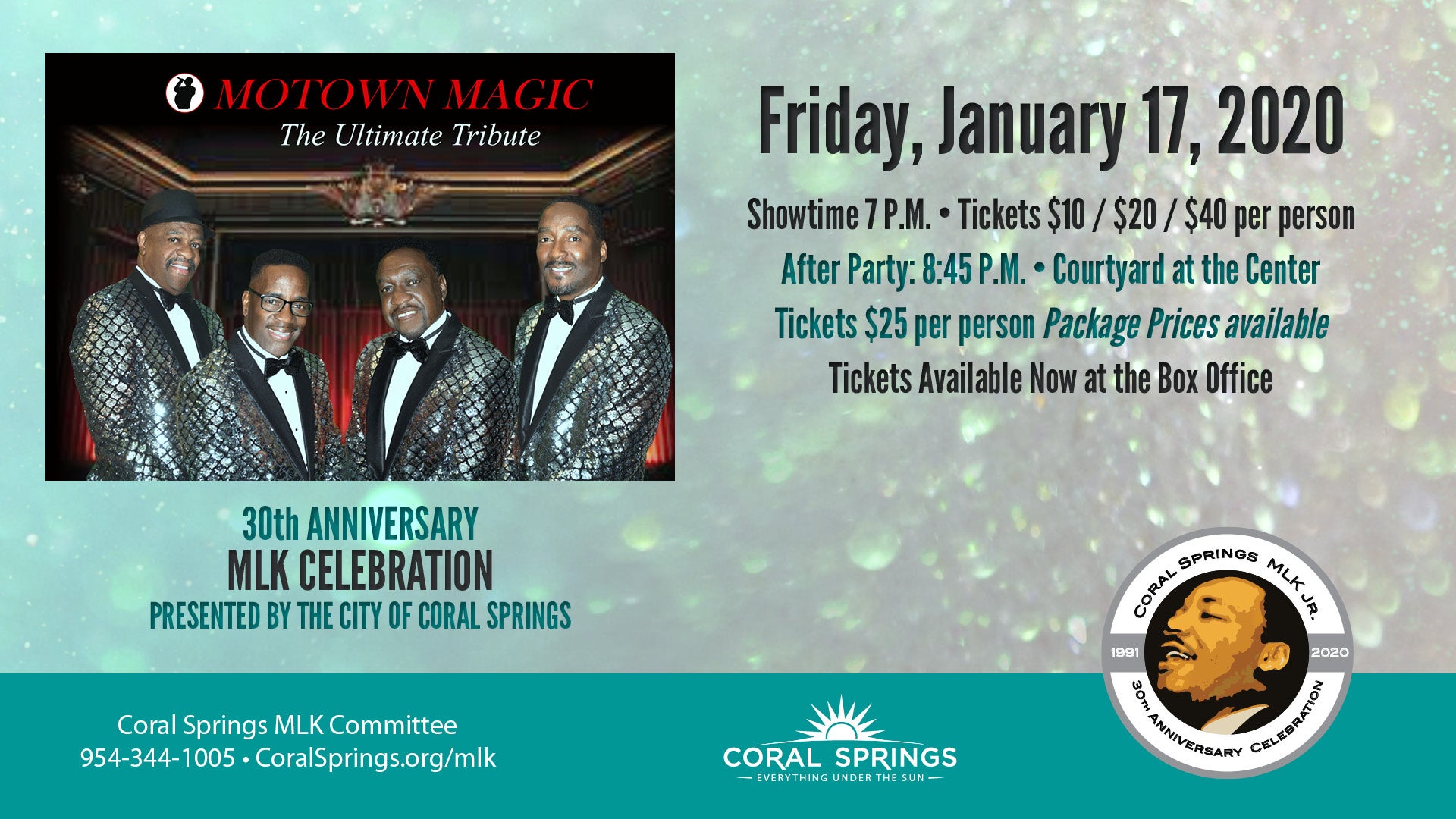 MLK Celebration: Motown Magic
Presented by the City of Coral Springs
Take a night down memory lane and enjoy the greatest soul hits with MOTOWN MAGIC!
Motown Magic consists of 4 World Class vocalists and 6 Top Notch musicians. Motown Magic takes you back to great memories and good times with hits from: The Temptations, Marvin Gaye, Smokey Robinson, The Four Tops, The Jacksons, The Commodores, Lionel Richie and many more. Fantastic music, World Class Showmanship, Hilarious antics. This one can't be missed!
Friday, January 17, 2020 Coral Springs Center for the Arts • Showtime 7 P.M. • Tickets $10 / $20 / $40 per person
After Party: 8:45 P.M • Courtyard at the Center • Tickets $25 per person
Package Prices available
For Tickets, click here - combo package - After Party Ticket Only, click here.
"Please disregard any listing of $5 tickets. We regret the error."