Alice In Wonderland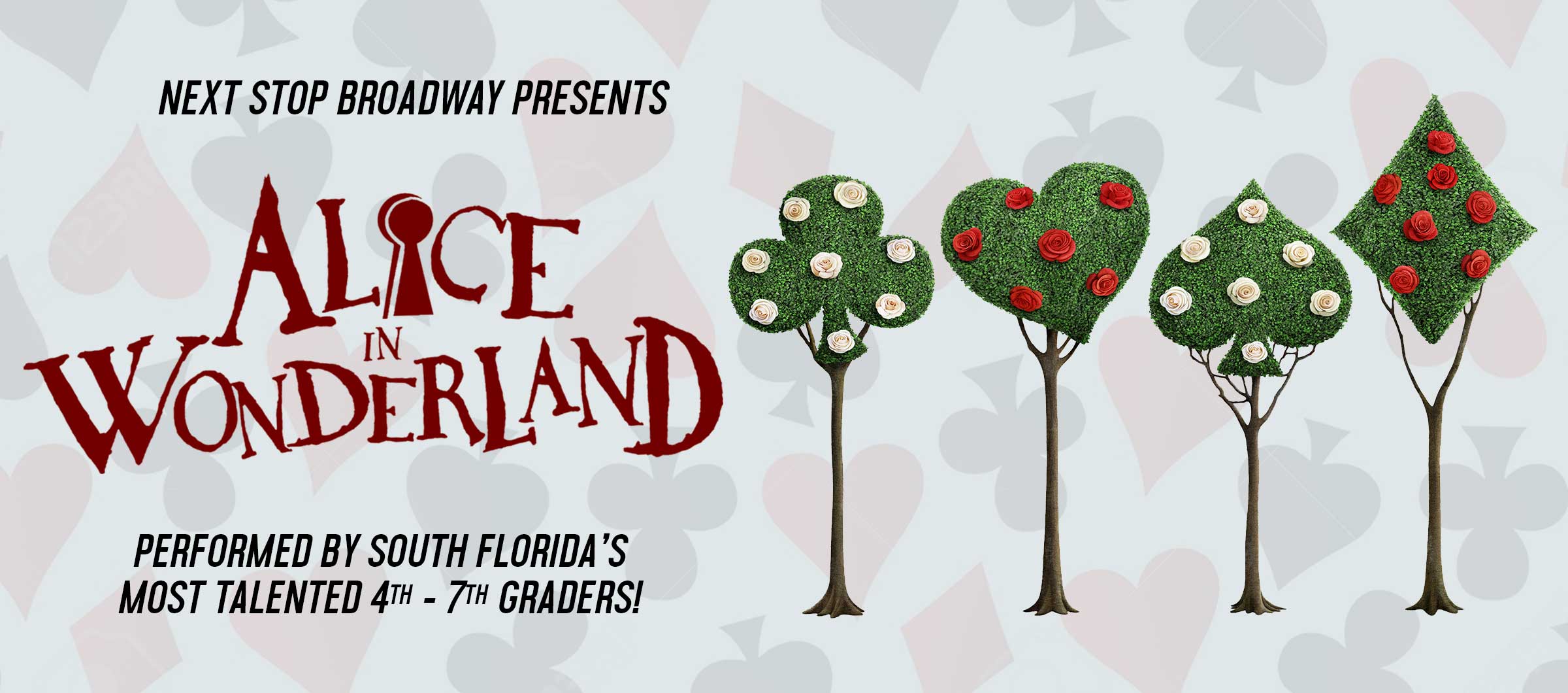 Alice In Wonderland
Travel down the rabbit hole and join us for Alice in Wonderland, one of literature's most beloved heroines, in her zany adventures with many kooky characters. The ever-curious Alice's journey begins innocently enough as she chases the White Rabbit. Her adventures become increasingly more strange as she races the Dodo Bird, gets tied up with Tweedle Dee and Tweedle Dum, raps with a bubble-blowing Caterpillar and beats the Queen of Hearts at her own game!
Featuring great songs from Disney's thrilling animated motion picture as well as other beloved musical numbers, this show is a new and fast-paced re-telling of the classic tale.
Presented by the TALENTED 4th-7th graders of Next Stop Broadway: The Academy - the premier training center for young performers in South Florida!