Willy Wonka
Presented by Next Stop Broadway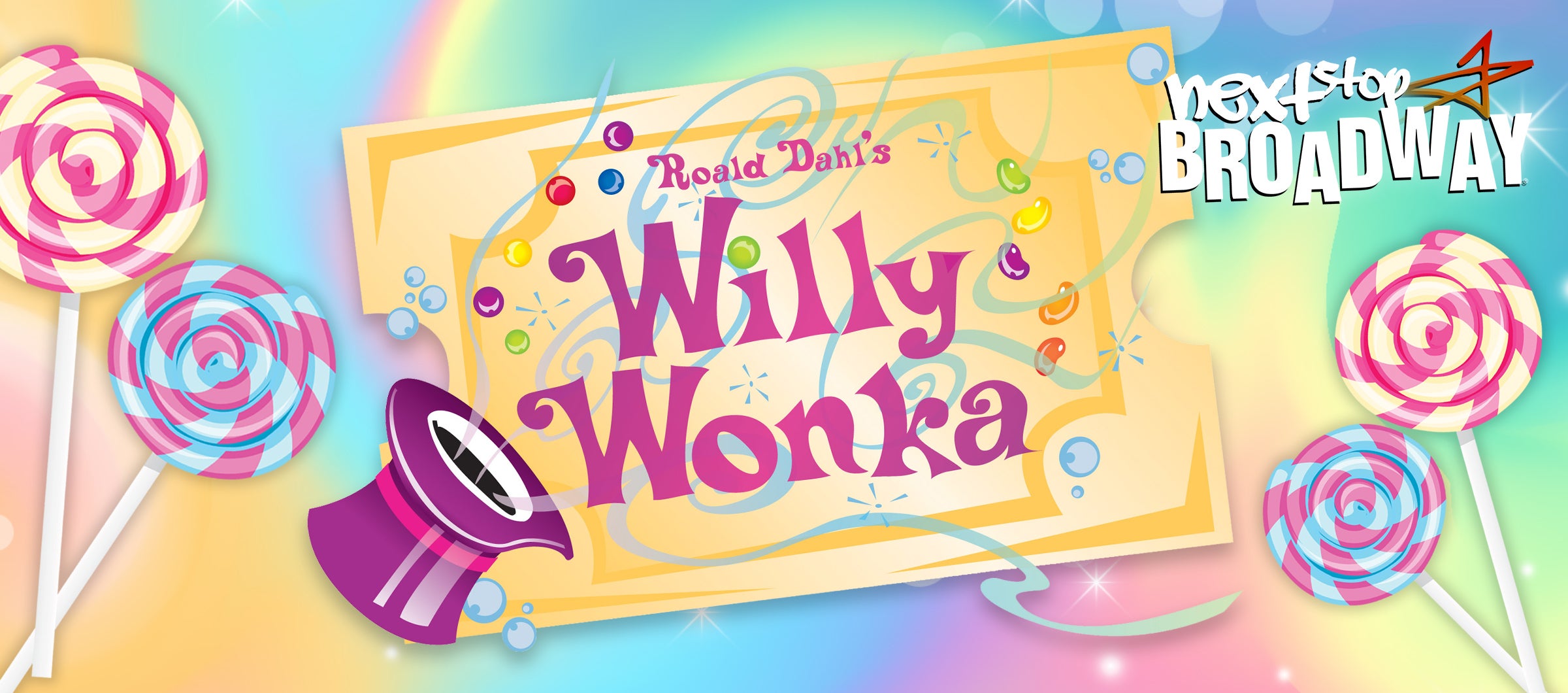 Willy Wonka
Presented by Next Stop Broadway
Roald Dahl's Willy Wonka tells the story of a poor child named Charlie Bucket who, after finding a Golden Ticket, visits Willy Wonka's fantastical factory along with four other children from around the world. There, the mischievous children find a wonderland of sweets, candies and chocolate. They can have anything they want... but the Candyman is looking for something in return.
Featuring iconic musical performances of fan favorites, like "Pure Imagination," "The Candyman," "I've Got a Golden Ticket" and so much more!
Presented by the talented student performers of Next Stop Broadway.
Music and Lyrics by: LESLIE BRICUSSE and ANTHONY NEWLEY
Adapted for the Stage by: LESLIE BRICUSSE and TIMOTHY ALLEN MCDONALD
Based on the Book "CHARLIE AND THE CHOCOLATE FACTORY" by ROALD DAHL