Voices of Angels Art Show and Fundraiser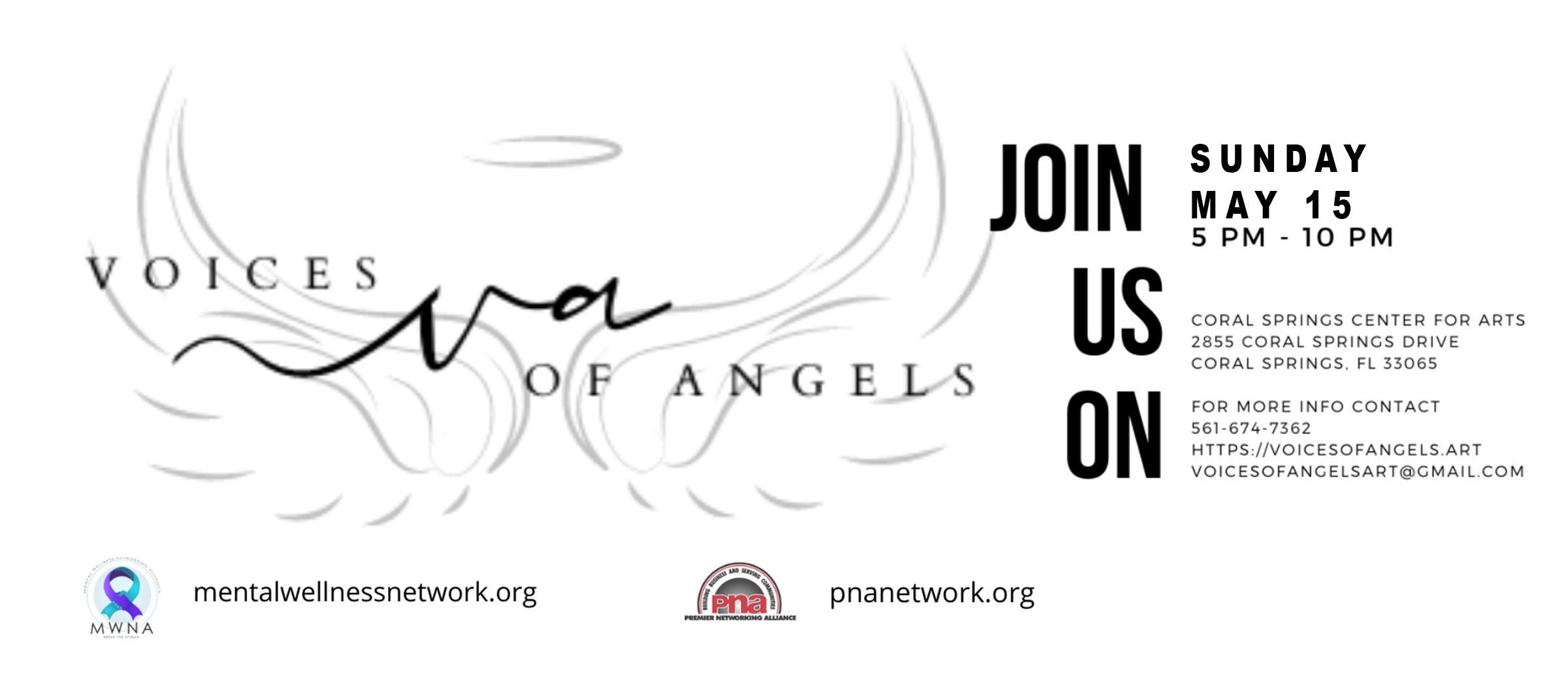 Voices of Angels Art Show and Fundraiser
VIP Reception starts at 4 PM
***************************************
In the last few years we have lost so many loved ones due to suicide and numbers are rising year after year.
Voices of Angels is the art show and fundraiser which was created to bring community together and open a dialog about the mental crisis.
This show will support Mental wellness Network Alliance - the organisation that serves the community of Coral Springsand all South Florida .
The mission of the MWNA is to share education about suicide prevention and break the stigma of mental health challenges through advocacy and respectful dialogue.