The Last Five Years
presented by Invision Theatre Company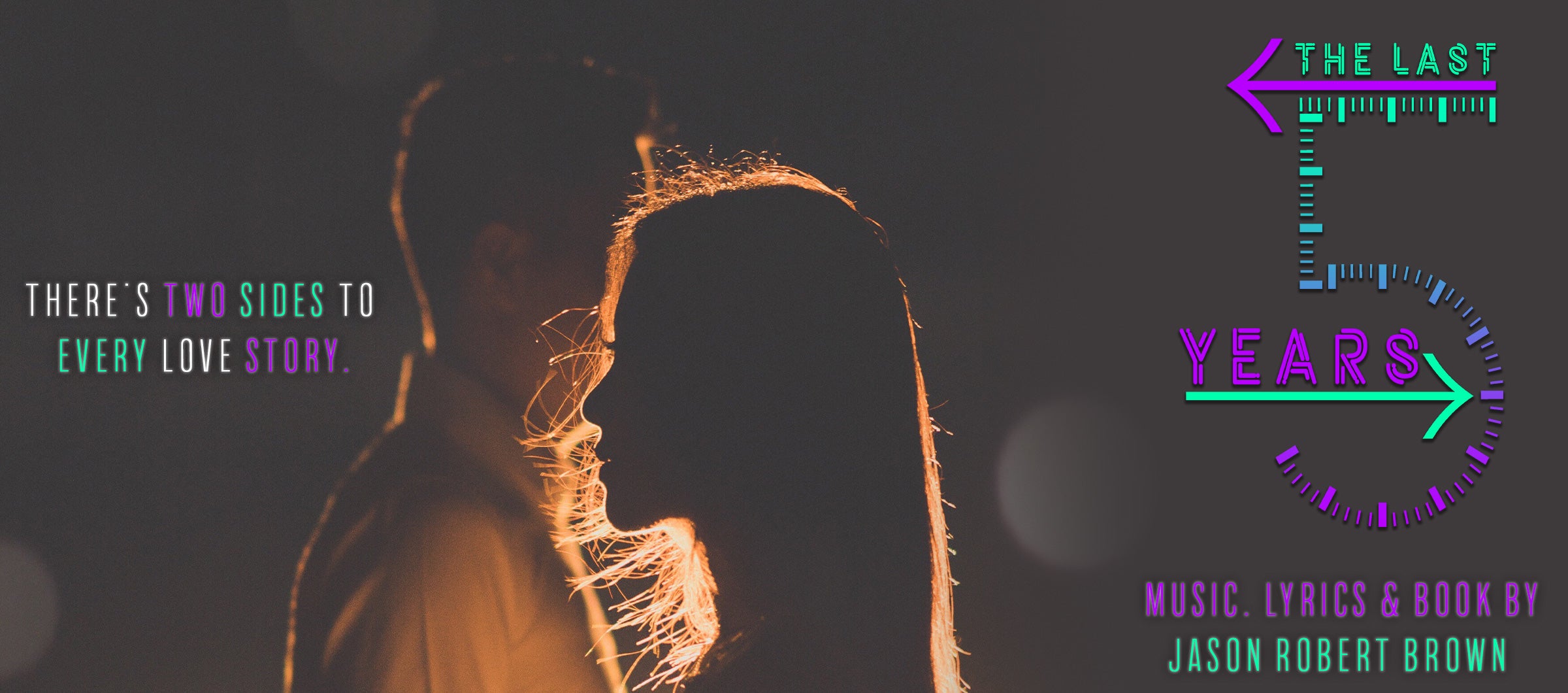 The Last Five Years
presented by Invision Theatre Company
An Intimate 80-Seat Black Box Style Musical presented by Invision Theatre Company. This musical is presented in an intimate setting in our Level3 Lounge, located on the upper floor of our Theater Lobby.
Your ticket includes one complimentary drink from the Level3 Lounge Bar.
Jason Robert Brown's Drama Desk winner, The Last Five Years, was named one of TIME Magazine's ten best shows of 2001.
An emotionally powerful and intimate musical about two New Yorkers in their twenties who fall in and out of love over the course of five years, the show's unconventional structure consists of Cathy, the woman, telling her story backwards while Jamie, the man, tells his story chronologically; the two characters only meet once, at their wedding in the middle of the show.
Book, Music and Lyrics by Jason Robert Brown
Originally Produced for the New York stage by Arielle Tepper and Marty Bell
Originally Produced by Northlight Theatre Chicago, IL
Presented through special arrangement with Music Theatre International (MTI)
About the Level3 Lounge:
The Level 3 Lounge is The Center's most exclusive space. With our expertly crafted relaxing atmosphere, this lounge features a built-in bar and luxurious furniture. Treat your guests to an elevated experience. Host your next event here!
When you enter our lobby take the Elevator to the right or the first set of Stairs to the 2nd floor and then follow the signs to the third set of stairs and you'll arrive at Level3.