Se Busca Marido Cama Adentro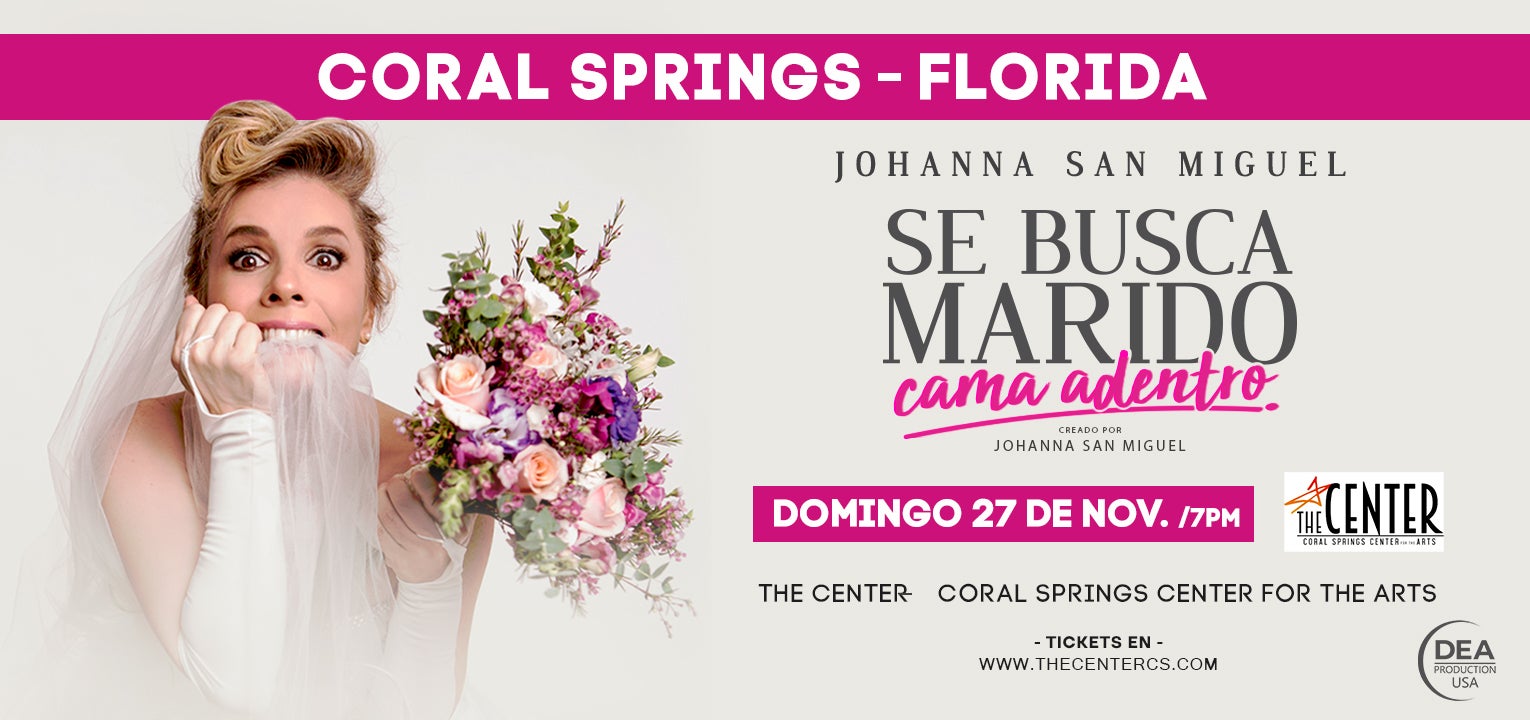 Se Busca Marido Cama Adentro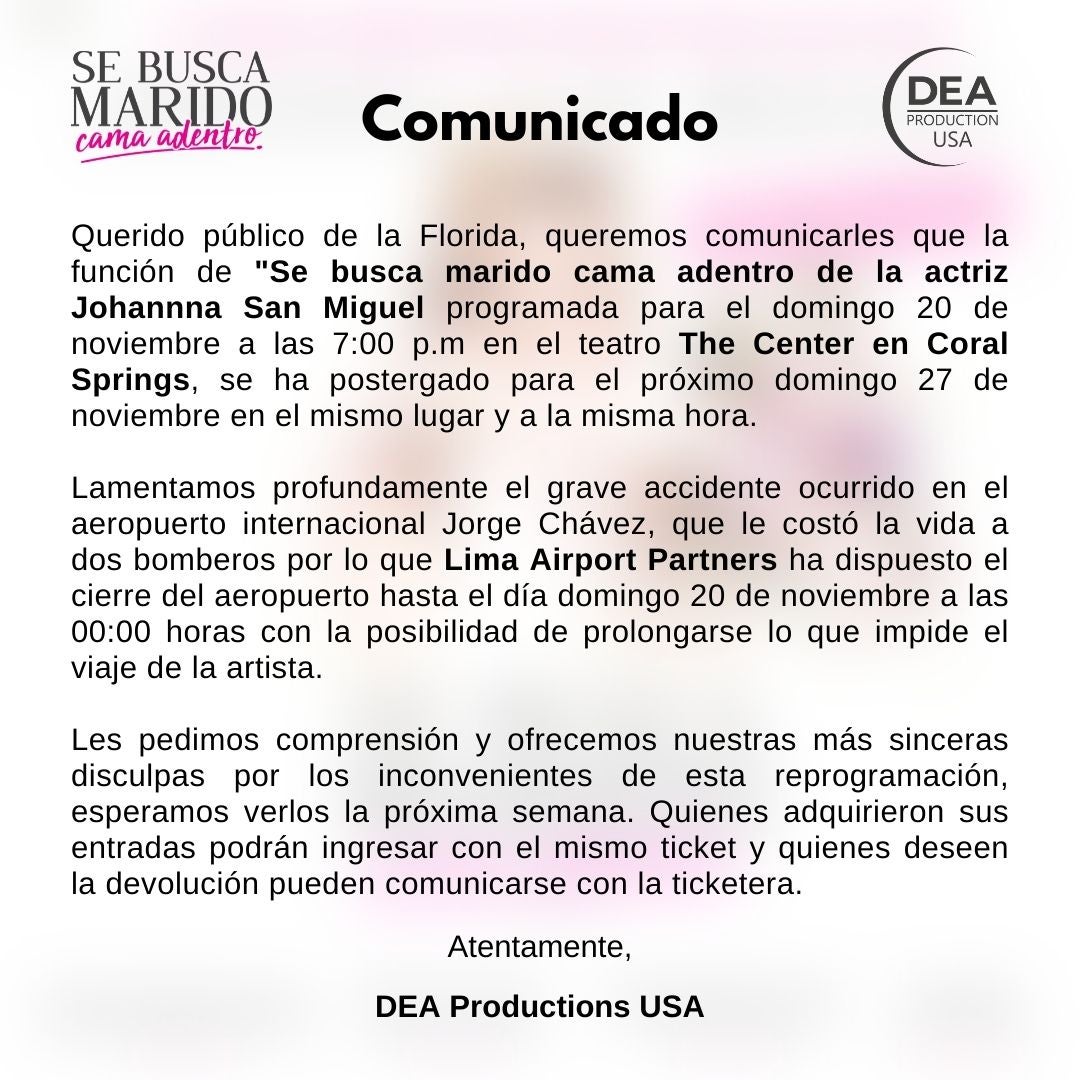 Unfortunately due to an airport accident in Lima Peru all flights have been canceled and the artist will not be able to travel. We are forced to postpone the show to Sunday November 27th at 7 pm.
*Previously purchased tickets will be honored on the new date.*
¡SE BUSCA MARIDO CAMA ADENTRO EN USA! la reconocida actriz de cine, teatro y conductora de TV, JOHANNA SAN MIGUEL, considerada una de las mejores comediantes de latinoamérica llega por primera vez a Miami para presentar su exitoso stand up comedy visto por medio millón de personas en los últimos años.
Si estàs sola y aùn no hay pareja a la vista, tranquila que llegó tu oportunidad porque Johanna San Miguel tiene preparados para tí los más divertidos tips para hallar la pareja ideal. A través de sus entrañables personajes: Queca, La Mujer Maravilla, Candy y en una ágil rutina de hora y media de duración con músicos en vivo despejará el mito de que solo hay un hombre por cada siete mujeres.
"Se busca marido cama adentro", espectáculo altamente recomendable. Ojo, SOLO PARA MAYORES DE 18 AÑOS.