Rent
Presented by Next Stop Broadway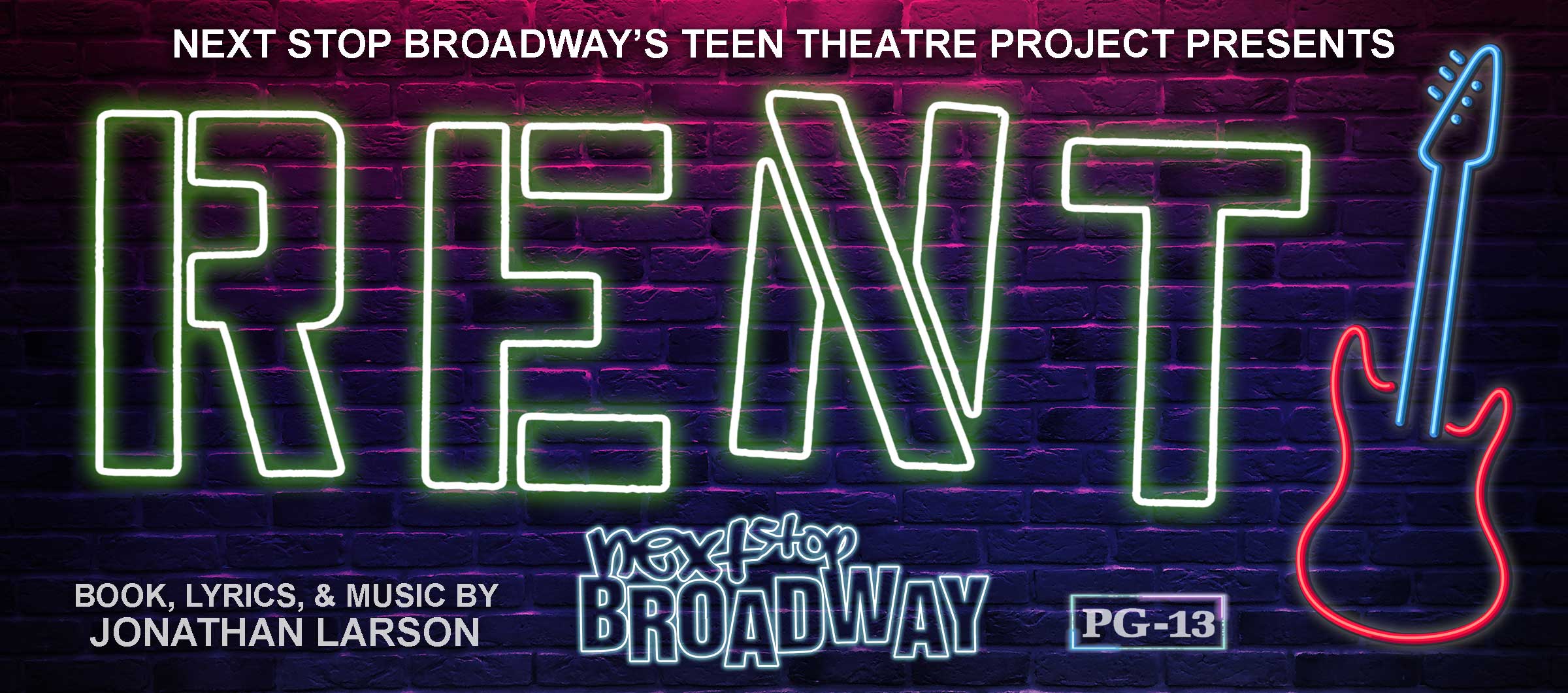 Rent
Presented by Next Stop Broadway
Set in the East Village of New York City, Rent is about falling in love, finding your voice and living for today! Winner of the Tony Award for Best Musical and the Pulitzer Prize for Drama, Rent has become a pop cultural phenomenon with songs that rock and a story that resonates with audiences of all ages.
Presented by the talented aspiring young performers of Next Stop Broadway's Teen Theatre Project. This is theatre at its best – exuberant, passionate and joyous. NO DAY BUT TODAY!
$12 Student Rush Tickets will be available at the Box Office prior to showtimes.