PRISMA: PINK FLOYD EXPERIENCE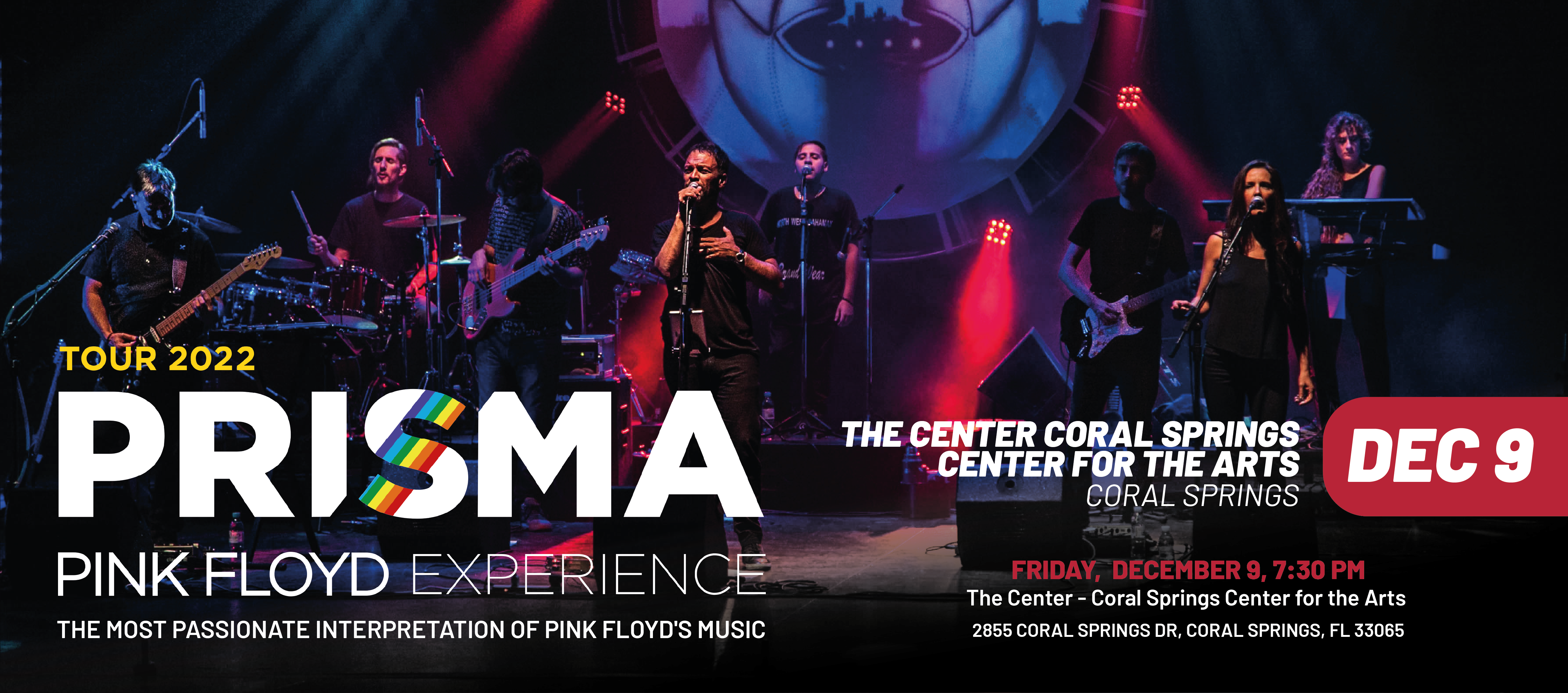 PRISMA: PINK FLOYD EXPERIENCE
THE MOST PASSIONATE INTERPRETATION OF PINK FLOYD'S MUSIC

Without a doubt you'll be seeing THE MOST PASSIONATE INTERPRETATION OF PINK FLOYD'S MUSIC.
Nine live musicians playing the greatest hits from albums like The Wall, The Dark Side of the Moon, Wish you Were Here, Animals, The Division Bell, as well as gems from The Piper At the Gates of Dawn, A Saucerful of Secrets o Atom Heart Mother de among others; this also while enjoying an excellent light and sound display that will make you feel the magic present in the amazing shows that Pink Floyd once did along their trajectory. After touring many times through the stages of the most important theaters in America for 9 years of uninterrupted shows; being recognized by the movie theater franchise SHOWCASE to promote the latest Roger Waters movie, ROGER WATERS:THE WALL in 2015-; and after being cataloged as "the best south American band which best recreates Pink Floyd' magic" the group who renewed Pink Floyd's spirit, is arriving to the city of CORAL SPRINGS St. for an unforgettable show.
Prisma is formed by Francisco Fresard on Vocals; Diego Martínez y Franco Stramana
guitars; Maxi Vegas on drums, Mariano Caraccioli on bass; Fausto Penacca on keyboards; Mili Bottiniy Melany Flores background vocals, and Ángel Villafañe on sax, percussion and background vocals.

For more info on the band:
www.prismapinkfloyd.com
http://www.facebook.com/prismaexperienciapinkfloyd
https://www.instagram.com/prismapinkfloyd/
https://www.youtube.com/prismaargentina
http://www.twitter.com/PrismaPinkFloyd