Lyle Lovett & Robert Earl Keen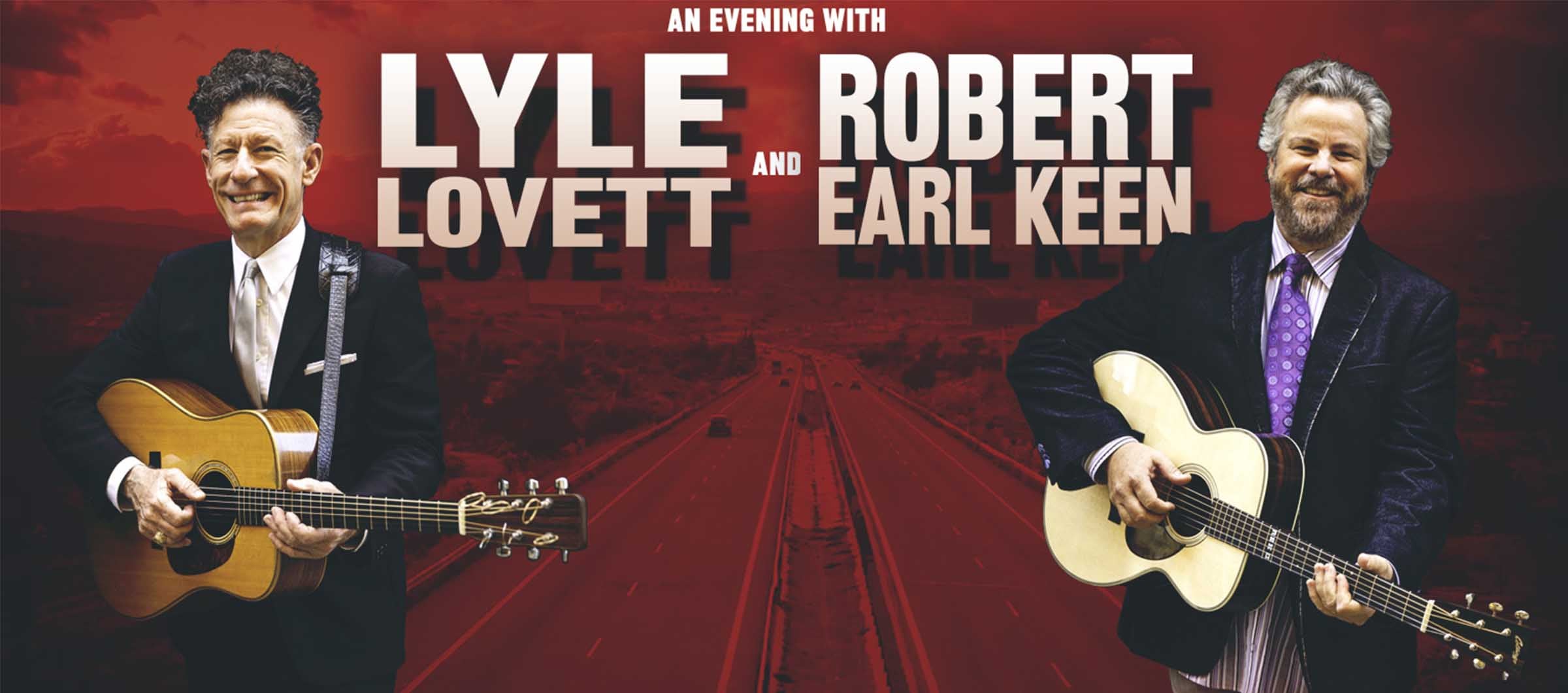 Lyle Lovett & Robert Earl Keen
A singer, composer and actor, Lyle Lovett has broadened the definition of American music in a career that spans 14 albums. Coupled with his gift for storytelling, the Texas-based musician fuses elements of country, swing, jazz, folk, gospel and blues in a convention-defying manner that breaks down barriers. Whether touring as a 'Duo' or with his 'Acoustic Group' or his 'Large Band', Lovett's live performances show not only the breadth of this Texas legend's deep talents, but also the diversity of his influences, making him one of the most compelling and captivating musicians in popular music. Since his self-titled debut in 1986, Lyle Lovett has evolved into one of music's most vibrant and iconic performers. Among his many accolades, besides the four Grammy Awards, he was given the Americana Music Association's inaugural Trailblazer Award and was named Texas State Musician. His works, rich and eclectic, are some of the most beloved of any artist working today.
It's not always easy to sum up a career - let alone a life's ambition - so succinctly, but those five words from Robert Earl Keen's calling-card anthem just about do it. You can complete the lyric with the next five words - the ones routinely shouted back at Keen by thousands of fans a night ("and the party never ends!") - just to punctuate the point with a flourish, but it's the part about the journey that gets right to the heart of what makes Keen tick. Some people take up a life of playing music with the goal of someday reaching a destination of fame and fortune; but from the get-go, Keen just wanted to write and sing his own songs, and to keep writing and singing them for as long as possible.

Over time, Robert Earl Keen has recorded 19 albums and has thousands of shows under his belt and still no end in sight. From his humble beginnings on the folk scene, he has blazed a peer, critic and fan-based trail that's earned him living legend (not to mention pioneer) status in the Americana music world.