9th Annual Comedy Night for Crohn's & Colitis presents Tom Papa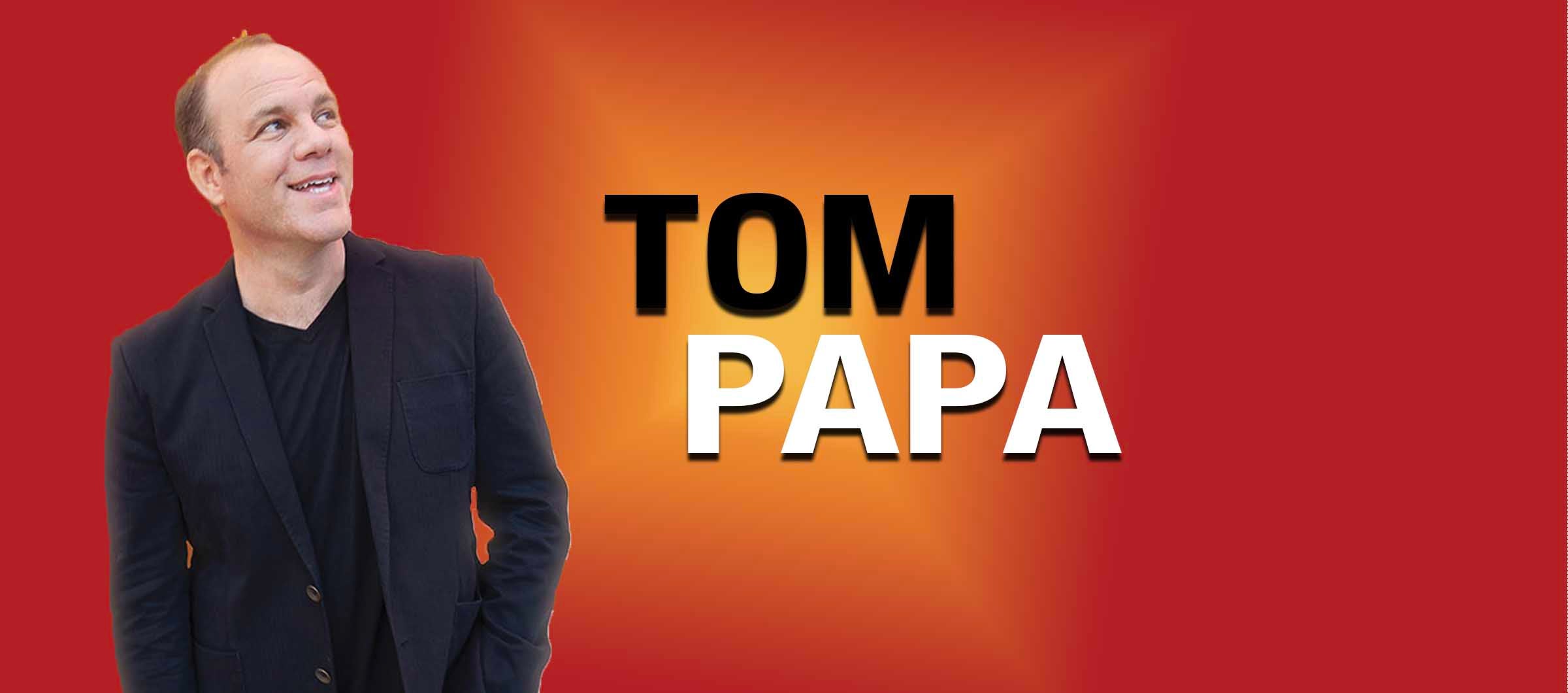 9th Annual Comedy Night for Crohn's & Colitis presents Tom Papa
Join the Crohn's & Colitis Foundation for another great evening at the 9th Annual Comedy Night for Crohn's & Colitis on Thursday, October 18, 2018 at the Coral Springs Center for the Arts. This is truly a night you won't want to miss. All guest enjoy complimentary wine and beer, passed and station appetizers, an amazing silent auction and will laugh until their sides hurt!
With more than 20 years as a stand-up comedian, Tom Papa has found success in film, television and radio as well as on the live stage. Tom's second hour stand-up special, Tom Papa: Freaked Out, directed by Rob Zombie and named one of the 10 Best Comedy Albums of 2013 by Laughspin.com, is available as a download and on Netflix. Tom's first hour special, Tom Papa Live in New York City, premiered on Comedy Central in January of 2012 and is available as a download or on Netflix.

Tom can be seen alongside Clive Owen in Steven Soderbergh's, The Knick, on Cinemax and he will be seen in the highly anticipated Chris Rock film, Top Five. In 2015, Tom hosted the new FOX TV game show,Boom!. In 2013, Tom was seen alongside Michael Douglas and Matt Damon in the HBO film, Behind the Candelabra, which was directed by Steven Soderbergh, received rave reviews and won 11 Emmys. Tom was also seen in the hit Comedy Central series, Inside Amy Schumer.

Tom starred opposite Matt Damon in the Steven Soderbergh film, The Informant, and starred opposite Paul Giamatti in Rob Zombie's animated feature, The Haunted World of El Superbeasto, as the voice of El Superbeasto. Tom has appeared in the films Analyze That, opposite Robert DeNiro, and Comedian; he had a voiceover role in the DreamWorks animated feature "Bee Movie" and also was a writer on the project.

Tom is host of the hit SiriusXM show, Come to Papa,which airs on channel 99. The weekly, hour-long program features either extended interviews with comedians, including Mel Brooks, Ray Romano, Carl Reiner and Jerry Seinfeld, or features Tom hosting a live, scripted radio play featuring top comedians playing roles or performing all backed by a live band led by virtuoso jazz pianist, Helio Alves.

Personally chosen by Jerry Seinfeld, Tom hosted the NBC series, The Marriage Ref, which ran for two seasons. Tom had a recurring role opposite Julia Louis-Dreyfus on the CBS series,The New Adventures of Old Christineand starred in his own NBC series, Come to Papa.

Tom is a regular guest on Conan and was a regular on The Late Show with David Letterman and The Tonight Show with Jay Leno. When not touring the country, Tom lives in New York and Los Angeles with his wife and family.

For more on Tom visit www.TomPapa.com. Follow him on Twitter @tompapa, and Facebook /ComedianTomPapa.
Additional Ticket Information

GENERAL TICKETS
*1 ticket to the event, including access to general cocktail party from 6:00 - 7:30 PM and 2 drink tickets for wine or beer and passed appetizers.

VIP PACKAGE
*Special commemorative lanyard for VIP access to VIP Cocktail Party from 6:00pm - 7:30pm includes open bar, passed and stationed food and a exclusive VIP Raffle.

MEET AND GREET PACKAGE
*Special commemorative lanyard for VIP access to VIP Cocktail Party from 6:00pm - 7:30pm includes open bar, passed and stationed food and a exclusive VIP Raffle.
*One (1) ticket for the Meet & Greet after the show with headliner Tom Papa.
*One (1) copy of Tom Papa's book Your Dad Stole My Rake: And Other Family Dilemmas

LIMO PACKAGE $3000 (Only 5 packages available)
*Package available by calling Jennifer McCorvey at 561-218-2929 ext 2.
*8 VIP tickets including open bar, passed and stationed food, Meet and Greet with comedian Tom Papa and a copy of Tom Papa's book Your Dad Stole My Rake: And Other Family Dilemmas for each guest
*Includes limo service for 8 guests from one location to show and back
*Ticket for exclusive VIP Raffle for each guest

Related Links