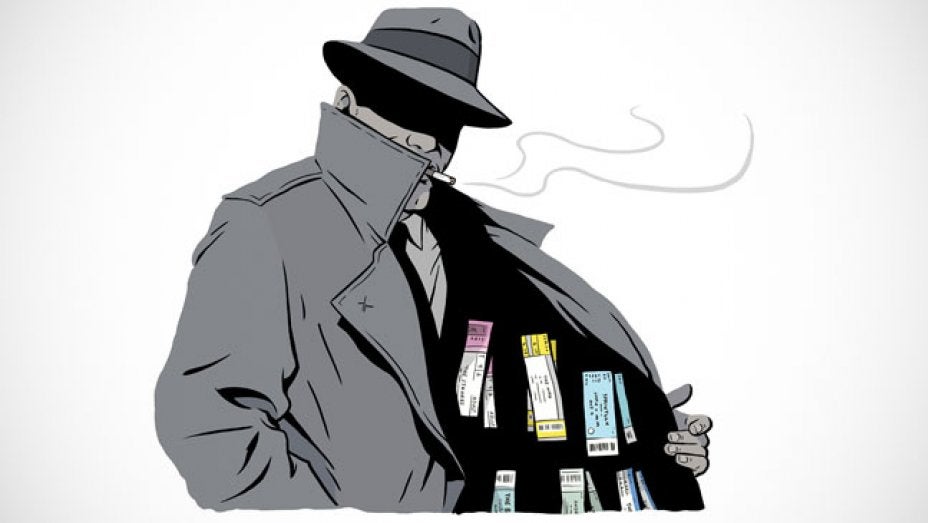 Aug

15

, 2018
Don't Buy Bogus Tickets!!
What can you do to not get scammed?
From the desk of the General Manager
DON'T BUY BOGUS TICKETS!
As we head into our busy season, I want to address an issue that has become more and more problematic for all venues across the country. We are no exception.
We all have become accustomed to the convenience and ease of purchasing online. Point and click has become the way I conduct most of my transactions in my own life. We at the Center have made a conscious effort to create a fast and easy transactional online portal so that as soon as our tickets go on sale, our patrons can easily log on and purchase tickets.
Unfortunately, while we do everything that we can to make the buying of tickets seamless online, ticket scalpers have found a way to direct unsuspecting patrons to unofficial sites to resell them overpriced tickets. Sometime these tickets are resold at outlandish prices. Even worse, sometimes these overpriced sales are for tickets that never existed! This leaves patrons to get all the way to the theater only to find that there is no seat for them. Some of these elaborate scams have even set up phone numbers where you can call and buy tickets from an actual person. Some will also send you a counterfeit eTicket. Unfortunately, the State of Florida currently offers no legal recourse for any of us to resolve the issue.
HOW DO THE SCAMMERS DO IT?
Frankly, it is easy. Say you want to see your favorite artist, so you go to Google, Yahoo or whatever your favorite search engine is and you search. Your artist comes up and you see that it is playing at your local theater so you click on the first link you see. The first link is often a scalper link because the scalper has paid a lot of money for that first position. Guess what? You have now been scammed. You find yourself sent to a site that may be tickets.coralspringscenterforthearts.com or CoralSpringsTickets.com or any other easily created website that can easily be mistaken for legitimate. Remember, unfortunately, once a scalper or con artist gets your money, there is nothing that we can do to help you.
WHAT CAN YOU DO TO NOT GET SCAMMED?
First, feel free to search your favorite search engine to find where your favorite artist is playing. Once you have the date, time and location STOP RIGHT THERE!
ONLY BUY TICKETS FROM THE ACTUAL VENUE WEBSITE!
Go to the actual theater website. In our case it is www.thecenterCS.com. You will know that it is the theater site because the content will be very specific to the theater. It will include not only a schedule of events but also the photos of the venue, staff listings, directions etc. Then find your show and click on the buy tickets button and the site will send you to a transactional page. As an alternative, use the phone number on the actual theater's website to phone up the box office.
Buy Direct! Buy from us! Coral Springs Center for the Arts Box Office: 954 344 5990