The Wizard of Oz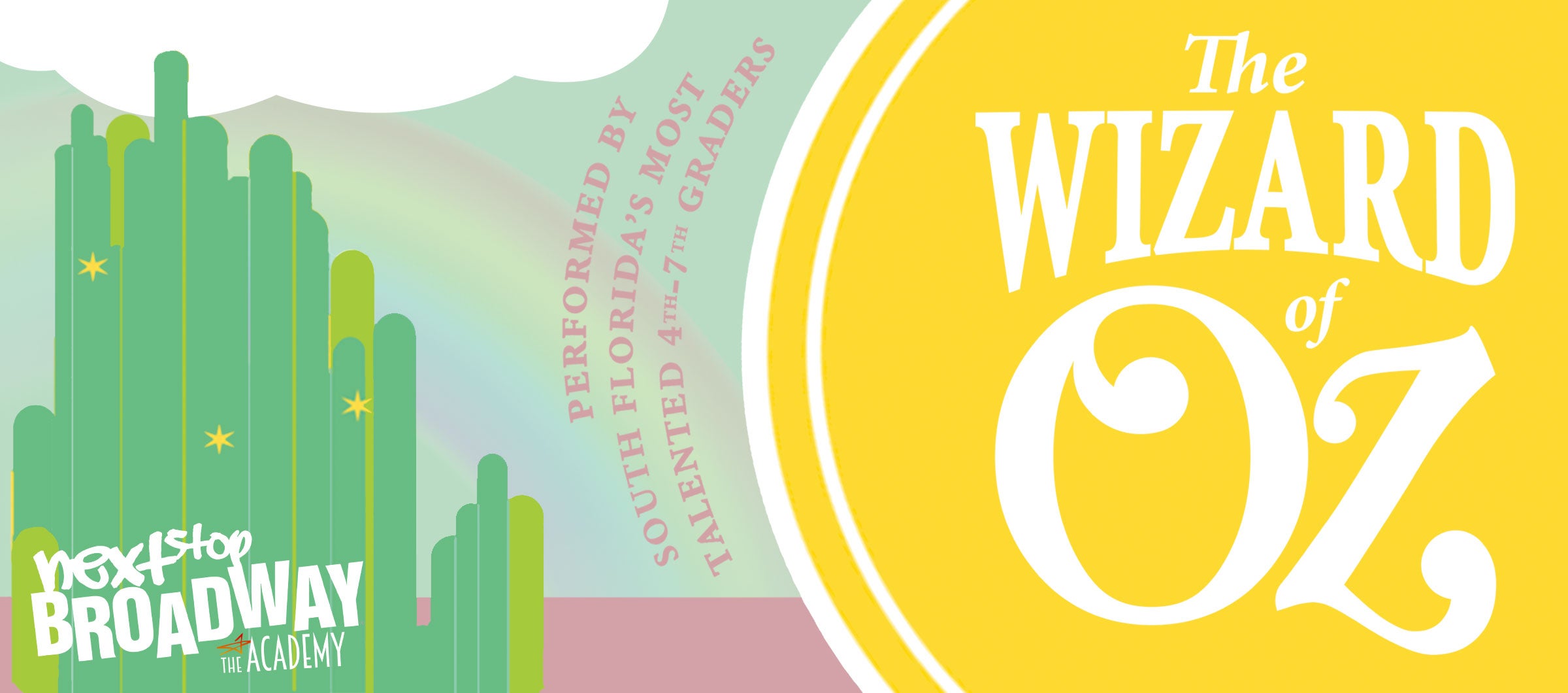 The Wizard of Oz
May

14

/ Thu

6:30 PM

Buy Tickets
Join us for the classic story of The Wizard Of Oz, in which a Kansas farm girl travels over the rainbow to discover the magical power of home!
When Dorothy and her dog are whisked away to the magical land of Oz, they follow the Yellow Brick Road toward the Emerald City to meet the Wizard, and en route they meet a Scarecrow, a Tin Man, and a Cowardly Lion among a host of other magical characters!
Presented by the TALENTED 4th-7th graders of Next Stop Broadway: The Academy - the premier training center for young performers in South Florida!
Based on the Book by L. Frank Baum, Adaptation, Book & Lyrics By JIM EILER , Music by JIM EILER AND JEANNE BARGY
*Student Rush Tickets available the night of the performance*