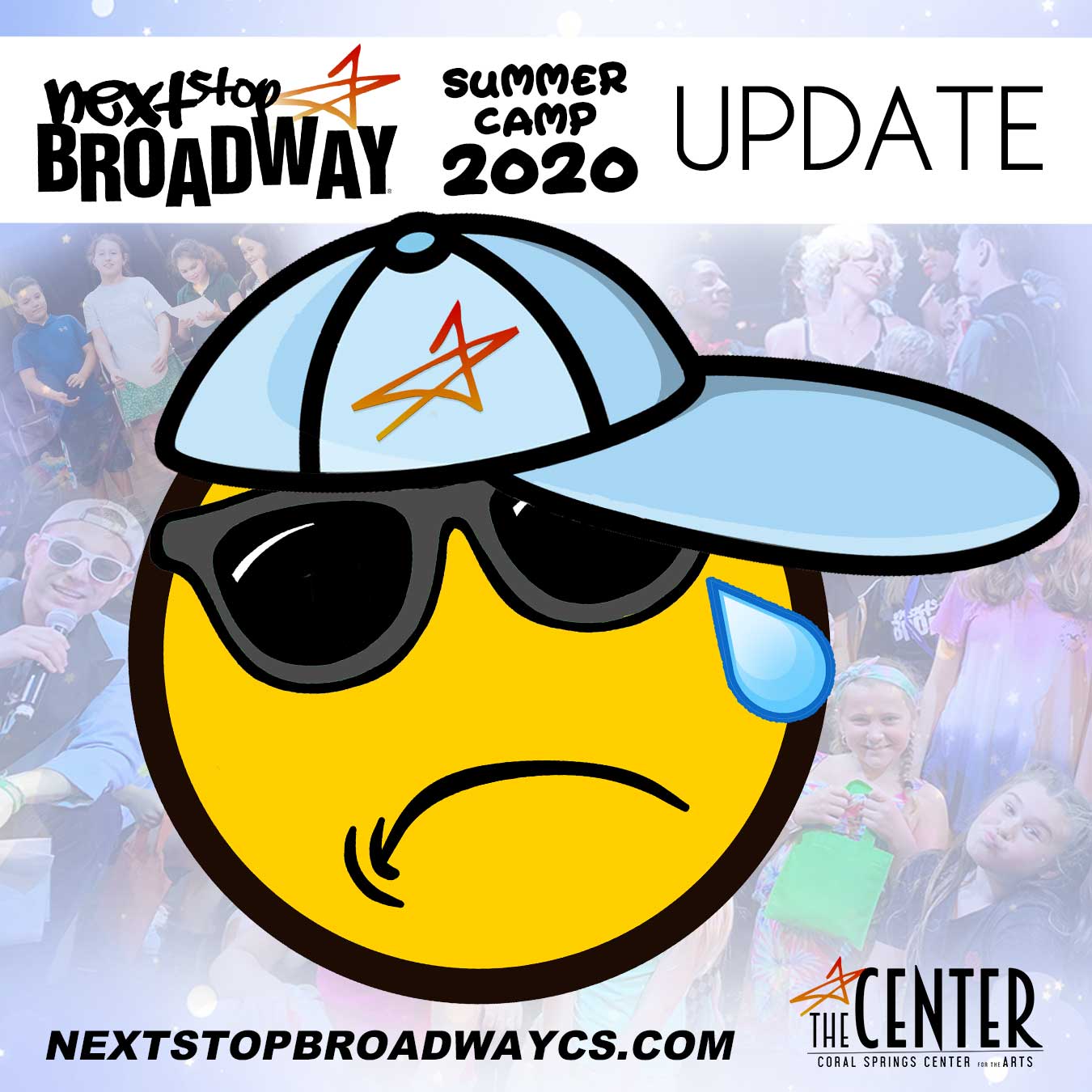 Dear NSB Families,
We regret to inform you that Next Stop Broadway Summer Camp has been officially cancelled for the summer of 2020. The process of issuing full refunds (including deposits, tuitions, field trips, and tickets) has begun and will be complete by the end of the week. Families who paid by credit card will see the funds returned to their original form of payment and should post in accounts in the next 3 to 5 business days. Families who paid by cash or check will have a refund check mailed to the address on file. If you have questions or concerns about your refund, you may contact us here.
Be sure to follow Next Stop Broadway on all of our Social Media channels where we will continue to post updates, virtual challenges, and "NSB Live From Your Living Room" content:
Thank you and we'll miss you this summer!
-The Center
Updated 5/06/2020